Research Symposiums and New Ideas from Pacific Northwest to East-West Center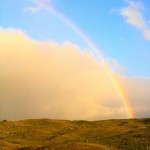 It's a great time of year to regroup and find out what colleagues and experts have to say about new research and trends. If you happen to be heading to the Pacific Northwest in November, here's information on the Northwest Bioenergy Research Symposium on November 13. Symposium organizers will host Frank Botler, USDA NIFA Director,Institute of Bioenergy, Climate and Environment as the keynote speaker.
And, a reminder, the 2012 International Sandalwood Symposium is slated for October 21-24 at the East-West Center, University of Hawaii, Manoa in Honolulu. The symposium is being organized by the International Sandalwood Foundation and United Plant Savers.