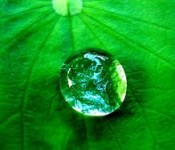 Kaua'i Forest Bird Recovery Project has a mission to promote knowledge, appreciation, and conservation of Kaua'i's forest birds, the organization has three primary facets: research, management, and outreach.  Check it out…
They also have a Facebook page and, if you're interested in what they're doing, you can support them.
If you would like to find out more about the forests and forest industries of Hawai'i, here are a few sites and places to research, visit and discover–a growing list  from Hawai'i Forest Tracks.
To get a broad view of the on-going bird extinction crisis–and targeted conservation work on this situation, see ABC's Endangered Hawai'i, a 30 minute film narrated by Richard Chamberlain, produced by the American Bird Conservancy, and funded by the National Fish and Wildlife Foundation.
The International Sandalwood Symposium will be held at the East-West Center, University of Hawaii, Manoa, Honolulu on October 21-24, 2012. For more information click here