Helpful Hawaiʻi Resources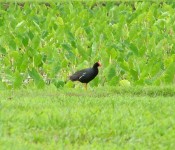 Hawai'i Forest Links will keep you posted on the historic background, latest news and current events about Hawaii's forests. Also, we are providing links to other important sites and places that you can explore for research and getting an up-close look at some of Hawaii's forest resources and a big picture, statewide look at Hawaii's forest industry.
We welcome your input as well in keeping people informed about statewide projects, big and small–continuing and growing the tradition of Hawaii's forest industry.